Didn't find products you were looking for?
Tell us about them! We might have these products in stock, but not on the website, or may be we are planning to restock them soon.
Testimonials:
If you are looking for good solar products that are backed by excellent after sale support Photonic Universe is the best. Due to bad wiring, I blew up my 3000W inverter during a thunder storm but I was able to get it back online because of their excellent
Fredrick M - May 2021
We are a trusted supplier to thousands of UK clients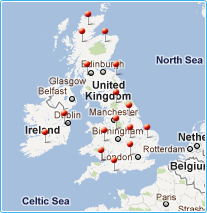 Semi-flexible Solar Kits
480W 12V/24V solar charging kit which includes 2 x 240W textured flexible solar panels, a 40A MPPT solar charge controller, a pair of 5m solar cables with MC4 connectors and 3m of 10mm2 battery cable with a 40A fuse.