Didn't find products you were looking for?
Tell us about them! We might have these products in stock, but not on the website, or may be we are planning to restock them soon.
Testimonials:
Thankyou so much for a fantastic product that does what it says on the tin - it charges even in the lowest light!
Chris (Bristol, Avon, UK) - May 2015
We are a trusted supplier to thousands of UK clients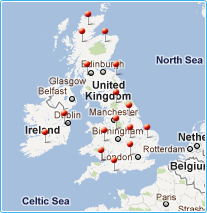 Dual Battery Solar Kits
250W 12V monocrystalline solar panel with 5m solar cable and a 20A 12V/24V dual battery solar charge controller for independent charging of two batteries / battery banks

320W 12V monocrystalline solar panel with 5m solar cable and a 20A 12V/24V dual battery solar charge controller for independent charging of two batteries / battery banks