Didn't find products you were looking for?
Tell us about them! We might have these products in stock, but not on the website, or may be we are planning to restock them soon.
Testimonials:
Great after sales service, dealt with simply and efficiently. Thank you
Peter P - Jul 2021
We are a trusted supplier to thousands of UK clients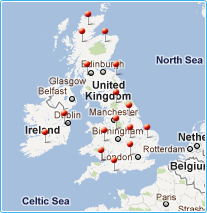 Resources
We are currently working on this section - it will be updated soon.
If you need any help with our products or services please contact us via email info@photonicuniverse.com or phone
0203 150 1111 (Mon-Fri 9am-6pm).