TELL A FRIEND ABOUT THIS PRODUCT
Testimonials:
very very helpful staff, fantastic company to do business with...... other companies could learn a thing or two about customer services from Photonic universe
Mario L - Sep 2020
We are a trusted supplier to thousands of UK clients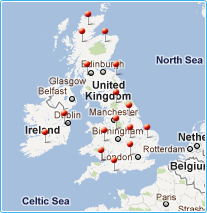 Connectors and plugs
MC4-compatible adaptor with 10A blocking diode for connecting multiple solar panels to the same solar charge controller
Phone order?
Call our number
0203 150 1111
and quote the product code below
(have your card and delivery details ready)
Working hours Mon-Fri 9am-6pm
This MC4-compatible adaptor with a 10A blocking diode allows you to connect several solar panels in parallel (to common positive and common negative terminals) and run them through a single solar charge controller. It eliminates the risk of back flow of power through solar panels, particularly when different sized solar panels are used in the same array, or when one or more solar panels are prone to shading.
The adaptor can also be used for a single solar panel as a blocking diode, to ensure that no battery power is fed back through the solar panel at night time.
Subject to the maximum current and voltage rating of the adaptor (1000V 10A DC), it can also be used in more complex solar arrays with multiple strings of solar panels connected in series, in parallel, to ensure that power only flows in one direction.
The adaptor features a male MC4-compatible connector and a female MC4-compatible socket, which means it can easily be plugged into the end of a solar panel cable with a compatible connector.
The adaptor can be easily disassembled if a diode inside needs to be replaced, and quickly reassembled. It is also fully waterproof, and suitable for outdoor applications.