TELL A FRIEND ABOUT THIS PRODUCT
Testimonials:
Had a problem with Controller. Dealt with very quickly. Great to deal with.
Willie B - Jun 21
We are a trusted supplier to thousands of UK clients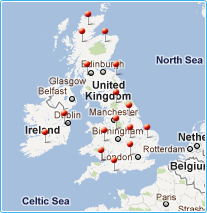 Mounting accessories
Victron Energy GX Touch 70 Wall Mount
Phone order?
Call our number
0203 150 1111
and quote the product code below
(have your card and delivery details ready)
Working hours Mon-Fri 9am-6pm

Photonic Universe is an official distributor of products from Victron Energy - the globally renowned manufacturer of high-quality hybrid power electronics. Victron Energy products have a longstanding reputation for their outstanding reliability, innovative design and superior build quality.

The GX Touch 70 wall mount accessory allows for easy mounting of the GX Touch 70, the 7" touchscreen display, on a solid wall. It creates space between the GX Touch 70 and the wall allowing the connection cable to be routed behind without the need for a recessed wall. No drilling or cut-out is required, other than the three screws that fix the wall mount onto the wall.
Specifications:
Outer dimensions (h x w x d): 113.2 x 176.2 x 25.4 mm

Click on the Documents tab for a detailed technical drawing with the exact dimensions of this product.
This product is covered by a 5 year manufacturer warranty.
The following document is available to download: