TELL A FRIEND ABOUT THIS PRODUCT
Testimonials:
Very quick service and very helpful with enquiries. Five very big stars
Dennis (Worthing, West Sussex, UK) - July 2012
We are a trusted supplier to thousands of UK clients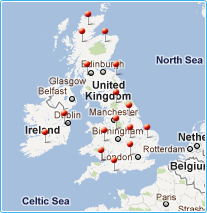 Lighting accessories
E27 12V Light bulb holder with a 5m 0.3mm cable with on/off switch and DC plug, for all Photonic Universe lighting systems
Phone order?
Call our number
0203 150 1111
and quote the product code below
(have your card and delivery details ready)
Working hours Mon-Fri 9am-6pm
This bulb holder with 0.3m of cable featuring an on/off switch and DC plug is suitable for use within any Photonic Universe lighting system as a replacement lead. The bulb holder may be fitted with a high efficiency 3W bulb, or 5W bulb (sold separately).
The DC plug on the end of the cable enables quick and easy connection to the DC socket of the lighting system. The cable also features a convenient on/off switch, which can be used to save power and prolong the battery life of the lighting system if required.
For users of the 15W lighting system with MP3 player which features a spare DC socket, this bulb holder and cable can be used to upgrade the system to include an additional lighting lead to the three already provided with the kit.
Click on the Details and Specifications tab for more information about this product.
Specifications:
Bulb fitting: E27 (12V)
Weight: 50 g
5 metres of cable with 0.3mm2 cross section and a DC plug