TELL A FRIEND ABOUT THIS PRODUCT
Testimonials:
Brilliant! Finally a travel solar panel powerful enough to charge a Lumia 950XL
Mark (Chilworth, Surrey, UK) - July 2016
We are a trusted supplier to thousands of UK clients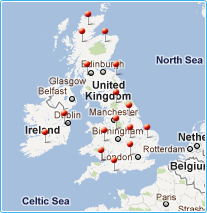 Lighting accessories
3W 12V LED High efficiency light bulb with E27 fitting
Phone order?
Call our number
0203 150 1111
and quote the product code below
(have your card and delivery details ready)
Working hours Mon-Fri 9am-6pm
This high efficiency LED light bulb is ideal for use within all Photonic Universe 8W and 15W solar lighting systems, including our 8W solar lighting system, standard 15W solar lighting system, or our 15W solar lighting system with MP3 player / FM radio.
Alternatively, this 3W LED bulb can be used in conjunction with a light bulb holder and cable to create a bespoke lighting system , when connected to a suitable solar charge controller and panel of your choice.
This light bulb uses very little power, with an extremely bright output, and is therefore ideal for use within any off- grid solar system.
This lightbulb is extremely long-lasting and durable, and the intelligent energy saving design also makes this an environmentally friendly option.
Click on the Details and Specifications tab for more information about this product.
Specifications:
Power: 3W
Working voltage: DC 12V
Lamp holder: E27
Colour temperature: 4500 (K)
Display Index: >75
Size: 46 x 46 x 80 mm
Weight: 30g