TELL A FRIEND ABOUT THIS PRODUCT
Testimonials:
Fantastic kit, easy to install and fab customer support if you have any problems
Claire B - May 2020
We are a trusted supplier to thousands of UK clients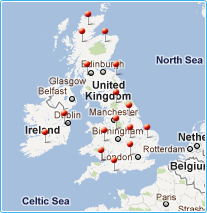 Switches
Remote switch for all Low Frequency inverters - LK2000, LK3000, LK6000 series
Phone order?
Call our number
0203 150 1111
and quote the product code below
(have your card and delivery details ready)
Working hours Mon-Fri 9am-6pm
This is a remote switch for Photonic Universe low frequency inverters, with 5m of extension cable. It is suitable for all 12V, 24V and 48V models of low frequency inverters (LK Series only) to allow monitoring and remote switching of the inverter.
The switch has three settings:
Power saver auto: This turns the inverter on but when there is no load, automatically switches to sleep mode to save energy
Power saver off: This runs the inverter at full power at all times, regardless of loads attached
Unit off: This switches the inverter off.

The three indicator lights signal battery charging status, inverter power status and alarm status.

This is an ideal solution if there is no space in your inverter compartment or it is inaccessible. In such case, remove the 4 screws from the existing switch on the low frequency inverter, take the switch out and disconnect the short cable. Plug in the 5m cable from the new switch, position it in a convenient place and use the 4 screws.
Click on the Details and Specifications tab for more information
Remote switch specifications:
Size : 90 x 60 x 20 mm
Weight : 500 g
5m extension cable with RJ12 connector
Please note that this remote switch is compatible with LK Series low frequency inverters only.