Didn't find products you were looking for?
Tell us about them! We might have these products in stock, but not on the website, or may be we are planning to restock them soon.
Testimonials:
Unlimited electricity from the sky for 24+ years? Bargain!
Stefan (Swinefleet, East Riding of Yorkshire, UK) - August 2015
We are a trusted supplier to thousands of UK clients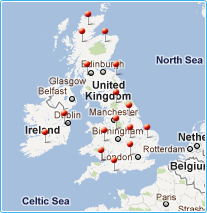 News
26.07.2019, 17:43
New Article - Calculating Solar Panel Efficiency
One of the most popular questions we get asked at Photonic Universe is "How efficient is this solar panel?"
This is a great question, and something we know many of our customers would like to be able to calculate for themselves - so to help you do exactly this, we've created a handy guide demonstrating how to quickly and easily calculate the efficiency for any solar panel.
The article explains how to calculate efficiency as a percentage, what sort of value you should expect, and why the efficiency doesn't affect the power you get out of your panel.
Check out the article here.