Didn't find products you were looking for?
Tell us about them! We might have these products in stock, but not on the website, or may be we are planning to restock them soon.
Testimonials:
Excellent service, fast delivery, great communication. Pleasure to deal with.
Ian (Darwen, Lancashire, UK) - Aug 2012
We are a trusted supplier to thousands of UK clients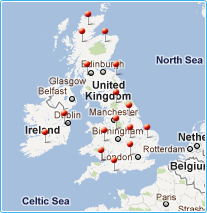 News
29.12.2016, 11:15
Meet the latest addition to our range of Steca Solarix inverters – the most powerful to date!
From Steca Electronik – the leading German manufacturer of high quality solar technology – comes the brand new Steca Solarix 1500W 48V inverter .
Specifically designed with power loss minimisation in mind, this unit has an incredibly low standby power consumption of 0.7W and an impressive operational efficiency of up to 94%. This model also features intelligent energy saving features which are completely unique to Steca inverters.
Already have a Steca Solarix inverter? - No need to get rid of your existing one!
All of our Steca Solarix inverters be connected in parallel on the AC output side with up to three other Steca Solarix inverters using the Steca Solarix Parallel switch box – increasing the nominal power of your system, all without the need for replacing your existing inverter.
100% made in Germany to exceptionally high European standards and comes with a 5 year warranty.