Didn't find products you were looking for?
Tell us about them! We might have these products in stock, but not on the website, or may be we are planning to restock them soon.
Testimonials:
Great backup service and technical information to get me going with a good quality product. I highly recommend Photonic Universe.
Alison L - Aug 2021
We are a trusted supplier to thousands of UK clients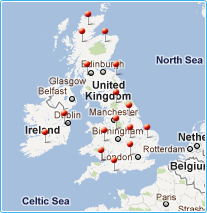 Cable
5m double core extension cable with 6.0mm2 cross section, with a fuse holder, 20A fuse and ring terminals (8mm), for solar panels, batteries, vehicles, boats and general wiring purposes

5m double core extension cable with 4.0mm2 cross section, with a fuse holder, 15A fuse and ring terminals (8mm), for solar panels, batteries, vehicles, boats and general wiring purposes

5m double core extension cable with 2.5mm2 cross section, with a fuse holder, 10A fuse and ring terminals (8mm), for solar panels, batteries, vehicles, boats and general wiring purposes

Brand new 2 x 5m solar extension cables (4.0mm cross section) with waterproof MC4 connectors for solar panels and charging kits up to 160W

Brand new 2 x 5m solar extension cables (2.5mm cross section) with waterproof MC4 connectors for solar panels and charging kits up to 100W

5m double core extension cable with 6.0mm2 cross section, for solar panels, batteries, vehicles, boats and general wiring purposes

5m double core extension cable with 4.0mm2 cross section, for solar panels, batteries, vehicles, boats and general wiring purposes

5m double core extension cable with 2.5mm2 cross section, for solar panels, batteries, vehicles, boats and general wiring purposes

Brand new 10m solar extension cable (4.0mm cross section) with waterproof MC4 connectors for solar panels up to 160W

Brand new 5m solar extension cable (4.0mm cross section) with waterproof MC4 connectors for solar panels up to 160W