TELL A FRIEND ABOUT THIS PRODUCT
Testimonials:
Photonic Universe, as sorted my problem out with Sam giving a first class service thank you very much would Recommend to anybody wanting solar power
Derrick B - Dec 2020
We are a trusted supplier to thousands of UK clients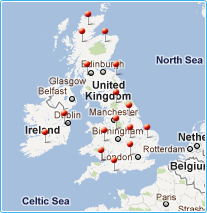 Single Batteries
500Ah 2V deep cycle AGM battery
Phone order?
Call our number
0203 150 1111
and quote the product code below
(have your card and delivery details ready)
Working hours Mon-Fri 9am-6pm
This 500Ah 2V battery can be used to create a bespoke storage system made up of multiple 2V batteries to form a 12V/24V/48V. It can also be used as a replacement battery for systems that already consist of 500Ah 2V AGM batteries.
Benefits of AGM batteries:
In AGM (Absorbed Glass Mat) batteries, all electrolyte is absorbed into a special sponge made of glass fibre. Important benefits of AGM batteries include:
- Maintenance free: No need for liquid or electrolyte top-up.
- Extremely safe: non-spillable and completely sealed, with protective covering of the terminals.
- Long service life: longer-lasting than standard wet-cell batteries due to less degradation and corrosion inside the battery.
- Low self-discharge rate: AGM batteries are less prone to sulphation and hold charge for longer than flooded batteries.
- Highly resilient: good resistance to shock and vibration, and their position doesn't have to be upright all the time.
- Better recovery from deep discharge: AGM batteries can withstand deep discharges better than flooded batteries.
Click on the Details and Specifications tab for more information.
Specifications:
Nominal voltage: 2V
Nominal capacity: 500Ah (10h rate) / 508Ah (20h rate)
Maximum charging current: 100A
Cycle lifetime at 30% D.O.D.: 1200
Pressure control: safety valve installed
Terminal type: M10 bolts
Operating temperature: from -10C to +40C
Size: 242 x 174 x 365 mm
Weight: 27 kg
This product is covered by a 1 year warranty. For more information please refer to our Terms and Conditions.
This product is supplied with a user manual which explains connection, operation and installation (see Documents tab).