TELL A FRIEND ABOUT THIS PRODUCT
Testimonials:
Great service, excellent support and information.
Richard A - Feb 2020
We are a trusted supplier to thousands of UK clients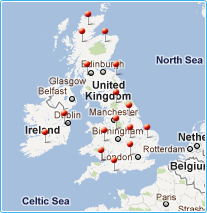 Battery accessories
Pair of battery posts with hex socket head M8 bolts designed for batteries with M8 bolt terminals
Phone order?
Call our number
0203 150 1111
and quote the product code below
(have your card and delivery details ready)
Working hours Mon-Fri 9am-6pm
This pair of battery posts are an ideal solution for enabling connection of cables with battery clamps to batteries with terminals originally designed for cables with ring terminals / eyelets, such as our AGM or Gel batteries.
If you have a battery with terminals designed for connecting cables with metal eyelets, you can simply remove the bolts from the battery terminals and attach these posts. This enables you to connect any existing cables with standard car battery clamps on the end, to the battery.
These posts come with M8 bolts (32mm long), with heads for a 6mm hex key, and are designed for use with batteries with corresponding M8 terminals. The positive post is slightly bigger to ensure polarity can be observed and maintained easily.
Click on the Details and Specifications tab for more information
Specifications:
Bolt thread: M8
Hex head of bolt: 6mm
Length of bolt: 32mm
Height of post: 20mm
Bottom diameter of positive post: 21.5mm
Top diameter of positive post: 17.5mm
Bottom diameter of negative post: 20mm
Top diameter of negative post: 16mm