TELL A FRIEND ABOUT THIS PRODUCT
Testimonials:
The hybrid inverter is a cool piece of kit. Worked first time. Good back up from Photonic. Highly recommended
John H - Jun 2020
We are a trusted supplier to thousands of UK clients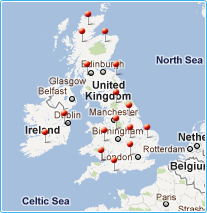 Cable for Folding Kits
Cable with crocodile clips and 50A battery plug for 80W-150W folding solar charging kits
Phone order?
Call our number
0203 150 1111
and quote the product code below
(have your card and delivery details ready)
Working hours Mon-Fri 9am-6pm
This is a 0.5m cable (4.0mm cross section) with a 50A battery plug and crocodile clips which can be used with 80W-150W Photonic Universe folding solar charging kits to connect the kit to your battery / battery bank.
The cable can also be used as a leisure battery connector in caravans, motorhomes and boats.
The battery plug on the end of cable is compatible with a 50A Anderson plug.