Didn't find products you were looking for?
Tell us about them! We might have these products in stock, but not on the website, or may be we are planning to restock them soon.
Testimonials:
Great company to deal with, fast delivery, and very helpful with my questions
Bryan (Nuneaton, Warwickshire, UK) - Sep 2012
We are a trusted supplier to thousands of UK clients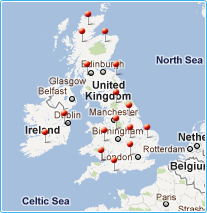 News
06.07.2017, 11:41
Brand new OPzV Tubular Gel deep-cycle batteries are now here!
Meet the latest addition to our catalogue of high quality 12V 100Ah batteries: our brand new OPzV Tubular Gel deep-cycle battery.
What are OPzV batteries?
OPzV batteries are a type of Valve Regulated Lead Acid (VRLA) battery filled with special gel-type electrolyte, which also feature tubular plates.
OPzV is a German abbreviation, which stands for: Ortsfest (Stationary) Pz: Panzerplatte (Tubular plate) Verschlossen (Valve regulated).
What are the main benefits?
Thanks to their special tubular gel design, OPzV batteries can also withstand many more charge-discharge cycles compared to standard Gel and AGM batteries and typically last several years longer than standard Gel or AGM batteries.
These batteries are non-spillable, completely sealed and maintenance free - one of the safest batteries you can find.
They can withstand a wider temperature range than other batteries and are ideal for outdoor applications as low as minus 20˚C.
Gel OPzV batteries also hold their charge very well and have a low self-discharge rate.
They have a higher resistance to shock and vibration and do not need to be upright - they can be used on any of their sides.
See the full product details here.